End of Year - Review and looking ahead
​
Despite the challenges everyone has experienced in 2020, this year has seen further growth and opportunity at MHB. Whilst it is recognised that with a portfolio of work mainly in transportation, energy and water that we have been somewhat insulated from the worst of the downturn, we are nevertheless delighted to present some of the highlights we have had as a team; from the completion of demanding projects for our clients, through growth of the MHB office network, to our transition to an Employee Owned business.  Looking forward, we are now ideally placed to build on our reputation for technical excellence and client focus to see us into 2021 and beyond.
Hendrie Barbour - Managing Director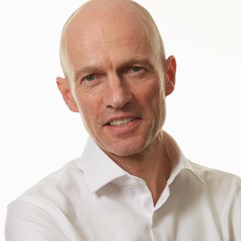 At the end of one of the most challenging years most of us have seen, the team at MHB have been reflecting on the projects we have worked on, the impacts on our projects and clients, the changes to our ways of working, and the key lessons which will assist in meeting the demands of a rapidly changing working environment.
As a key part of our core services, support to the rail industry will continue to form one of the principal foundations to our business, together with a growing workload in the energy and water sectors.
We will continue to focus on the delivery of high-quality engineering solutions and recognise that meeting our clients' needs requires innovative and practical solutions to meet challenging programmes, whilst also complying with stringent safety standards; our ongoing success requires continual review of our approach to ensure we remain responsive. 
Co-ordination has been more challenging this year due to client and project teams largely working from home, however notable key projects such as Auch Viaduct and The Clyde Bridge have been completed with no significant impacts on delivery.
Across our projects, our expertise is required to support solutions to urgent engineering problems subject to significant public scrutiny.  In 2020 the MHB team worked on a number of such projects including at the Rest and Be Thankful and various rail related emergency jobs.  These projects exemplify the importance of the work that we do, and reinforce our commitment to the delivery of technical excellence across our operations.
2020 has been a busy year for us and there are too many projects and clients to list individually here. Suffice to say we treat each job and every client as important to us from the smallest to the largest. We have been fortunate to work on many enviable projects this year, below is a selection of just a few of them:
In our Bridges department we completed our upgrading works on Auch (Horseshoe) Viaduct on behalf of Story Contracting.  The upgrading works included strengthening and painting of the main structure to provide a 25 year maintenance free design life and increasing the capacity of the structure, renewal of the existing deck, provision of new track, access systems and ballast retention. The drainage culverts under the line were renewed and rebuilt which, given the harsh Scottish weather, is an important investment to protect the integrity and resilience of this crucial lifeline rail link.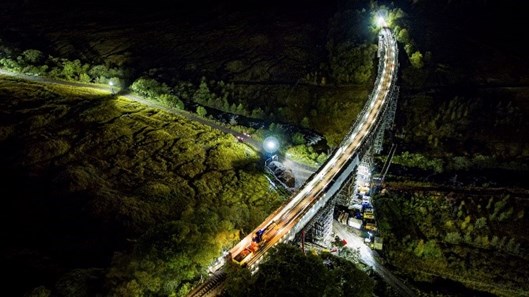 Auch (Horseshoe) Viaduct
We are also continuing to work on The Clyde Bridge for our client Taziker Industrial. This is a £13m contract to renovate the railway bridge over the River Clyde on the approaches to Glasgow Central Station. The 200-metre long structure is being refurbished with the main tasks being to blast clean, inspect and carry out condition led steel repairs followed by repainting the bridge in its existing colour scheme.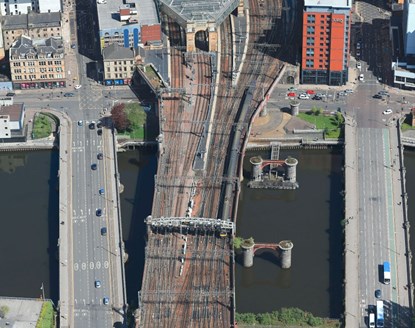 The Clyde Bridge
The year saw the completion of the road widening project at Dirtpot Corner near Peebles, where we designed a hybrid anchored gabion wall/ reinforced earth retaining structure in an environmentally sensitive site adjacent to the River Tweed. Along with our construction partners, Maccaferri, Albion Drilling and Scottish Borders Council, we were delighted to win the Ground Engineering Award for a geotechnical scheme with a value of less than £500k.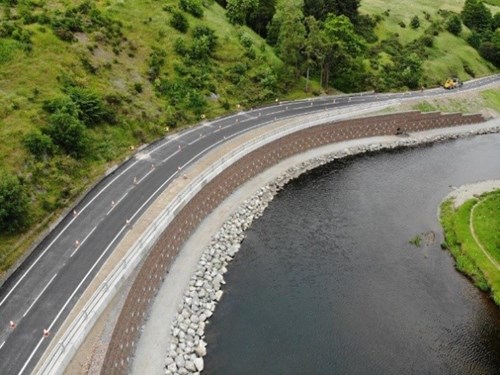 A72 Dirtpot Corner Widening Project (photo courtesy of Maccafferi)
Our portfolio of geotechnical work increased significantly through the year for clients such as QTS and Story, with projects in Scotland, the north of England and as far south as Brighton. These schemes generally involve strengthening railway cuttings and embankments and improving their resilience to weather related events.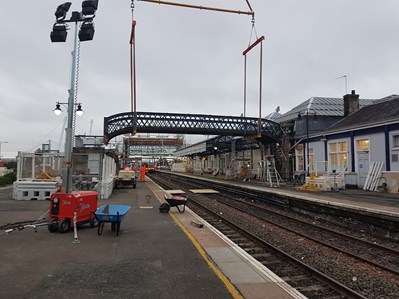 Stirling Station Bridge Removal Temp Works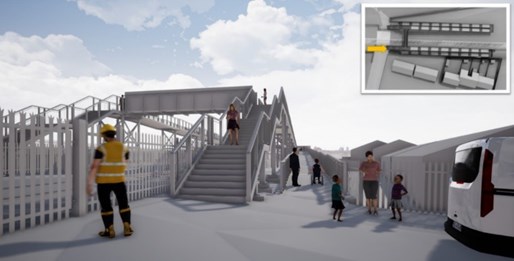 Rendered Solidworks Model of proposed footbridge
The topographic survey team continues to support our projects through the provision of accurate site information.  Confidence in the ground model is essential in the development of practical design solutions based on the actual physical constraints on site. Over the year we have completed over 100 surveys, including laser scanning and drone surveys, either as part of design commissions or standalone projects.
As part of our growing service offering, we recently launched our Land Quality division, providing expert advice in relation to soil and groundwater contamination, and environmental issues in construction.  This discipline perfectly complements our existing operations allowing us to provide a comprehensive approach to ground engineering related problems.  Already the team has provided support for initial site selection and characterisation and the assessment of potential environmental impacts in high sensitivity areas such as Knoydart.  Further growth of the Land Quality team over the coming year will allow MHB to provide a one-stop solution to our clients' site assessment and remediation needs encompassing both geotechnical and contamination elements.
In operational terms one of the most significant events for our business in 2020 was our move to employee ownership.  In July this year we became an Employee Owned company allowing everyone in the team to feel more engaged and to share in our future success.  As part of this process we are currently finalising our strategy to demonstrate our collective commitment to both the business and our clients – this will underpin our strategic growth whilst helping us maintain the standards of technical excellence, responsiveness and client focus which have assisted in growing MHB into the business it is today.
Whilst the impacts of the global pandemic have brought difficult times for everyone the MHB team is also keen to ensure that some of the positive lessons which have been required to ensure continuity are adapted into the business.  We will, for example, be expanding our use of remote technologies such as MS Teams to assist in reducing travel, cutting timescales and in contributing to carbon reduction.  This will also support the increase in home working for the team, although we will continue to grow our offices, as we have in Edinburgh and York this year, because we recognise the importance of collaborative working, brainstorming and, importantly, the need to avoid too much social isolation.  We recognise that MHB is fundamentally a people business and that a demonstrable commitment to our team, our clients and all project stakeholders is required to ensure ongoing success and growth.
Although it has been a challenging year for all, we are now emerging with a renewed sense of optimism for the future. Civil and environmental engineering will be at the forefront of addressing some of the major issues which are already impacting our communities across the world including transport, climate change and energy.  As a growing engineering consultancy with a reputation for quality of work and responsiveness, the MHB team is very much looking forward to working with our colleagues and clients to meet these challenges.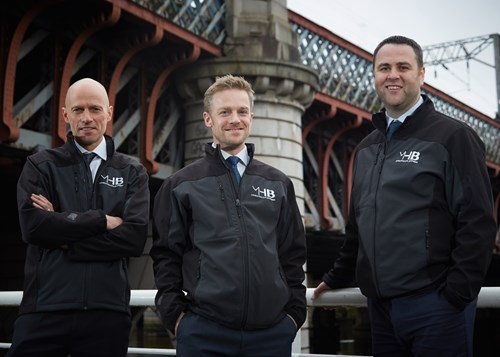 MHB Directors L-R, Hendrie Barbour, Alistair Gray, Fergus Aitchison
Thank you to all our clients and suppliers over the last year, we look forward to working with you in 2021.